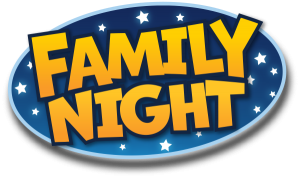 Our Family Night Schedule has been put on hold due to Covid-19 concerns.  Please keep an eye out for our plans to resume these events.  We pray we can get back to a more normal schedule soon.  Please let us know if there is anything we can do to help you in the meantime.  We are always here for you and your family and we are eager to hear from you. 
______________________________________________________________________
Cornerstone Baptist would like to help you make family time important, memorable and fun. We know with busy lives it's hard to find that quality time to be together.  
Included in this time will be fun for all ages around themes and lessons that will stimulate great fun, memorable experiences and great conversations. It's designed for the whole family with creating times of enjoyment for all age groups.
Our Family Night Program runs from October to April we meet on the first  Sunday night of each month for our Family Night Program.  
Text or Call Pastor Todd with any questions at 518 414-4447