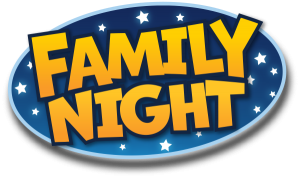 Cornerstone Baptist would like to help you make family time important, memorable and fun. We know with busy lives it's hard to find that quality time to be together. We invite you to join us on the first and third Sunday evenings of the month from 5-7. Included in this time will be fun for all ages around themes and lessons that will stimulate great fun, memorable experiences and great conversations. It's designed for the whole family with creating times of enjoyment for all age groups.
February 10th – 3-6pm Winter Carnival 
February 24th – 5-7pm Adulting 101
Workshops on Budgeting, Estate Planning, Cheese & Yogurt Making with separate programming for children
Spaghetti & Meatball Dinner Provided
March 10th – 5-7pm Family Bowling Night at Iroquois Lanes in Canajoharie
March 24th – 5-7pm Health & Fitness 
Workshops on Nutrition, Chiropractic Care, FREE Chair Massages a Puppet Show put on by our teens for the children.  
Soup and Salad Dinner Provided
April 14th – 4-7pm Easter
Divide into 4 groups to deliver gifts of cookies and an invitation to Easter at Cornerstone to all homes in the Village of Ames
Return to the church for a fun Easter Egg Hunt
Finger Foods will be served.  
April 28th – 5-7pm Growing
Growing your Kids -Parenting Workshop
Growing your Garden – Gardening/Horticulture Workshop
Growing your Spirit – How to Read the Bible
Activities for kids including planting flower pots
Pizza Provided 
Text or Call Pastor Todd with any questions at 518 414-4447