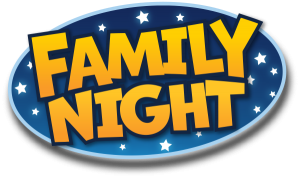 Cornerstone Baptist would like to help you make family time important, memorable and fun. We know with busy lives it's hard to find that quality time to be together.  
Included in this time will be fun for all ages around themes and lessons that will stimulate great fun, memorable experiences and great conversations. It's designed for the whole family with creating times of enjoyment for all age groups.
Our Family Night Program runs from October to April we meet on the first  Sunday night of each month for our Family Night Program.  
Winter/Spring 2020 Schedule:  
Jan 5th 5-7pm – Black Light/Glow Night
Spaghetti Dinner, Games, Face Painting,
Glow in the Dark Nerf War. Activities for Kids of all ages.
Feb 2nd 3-6 pm – Winter Carnival
Hot Dogs and Chili 
Broom Hockey, Snow Sculpture Contest, Tube Races
and Much more!  Fun for the entire family.  At the church in Ames on Rt 10. 
March 1st – 5-7 pm – Bowling Night
Held at Iroquois Lanes in  Canajoharie
Free bowling and shoes, invite your friends!   
Food available to purchase from the lanes.  
April 5th –  5-7pm – Family Night
This event has not yet been planned, activities TBD
Text or Call Pastor Todd with any questions at 518 414-4447